Comidor Partners are considered to be an invaluable part of our structure: an extension of ourselves in the area in which they operate. Together, we provide reliable solutions to organisations, adding value to their everyday operations.
Comidor provides you with a Unique Selling Proposition, as it is the Low-Code and Automation Platform that brings a new approach to Digital Transformation, and it is designed to help you bring realistic results to your customers, faster and more efficiently than ever before.
The Low-Code Automation Platform for Digital Transformation
Join the Comidor Partner Program that rewards your customers with improved performance for their business. Build revenues for your business and meet your customers' individual needs and demands with Comidor's top-of-the-line functionality and cutting-edge technology platform. Our Program creates Value-Added Partners, who offer their clients a cost-effective and all-encompassing software suite, enhancing their role as a trusted advisor and a valued associate.
Our dedicated and experienced team – technical, training, sales, and marketing – will be at your service to assist you in all your efforts to create product awareness, answer questions, close deals, promote services and deliver results. We are committed to providing our partners with all the resources they need in order to enjoy the benefits of Comidor and make it a vital part of their everyday business. In turn, partners help Comidor increase its awareness, innovation, and worldwide success.
Value-added services for partners
Comidor provides partners with a wide range of resources to help them drive successful implementations to customers in different sectors that will allow them to enter the digital transformation era and succeed in their field.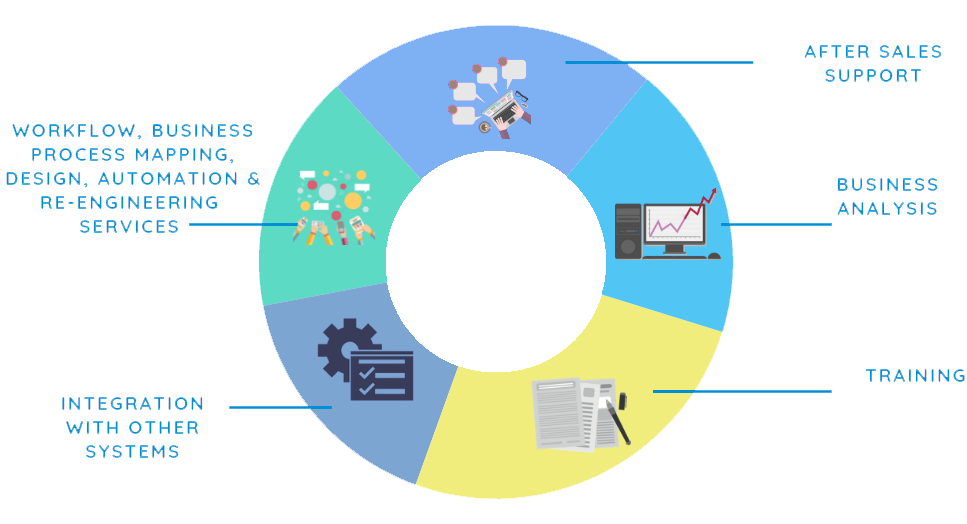 Meet our Comidor people through a Q&A session. Learn about our disruptive technologies,  upcoming innovations and our strong relationships with clients and partners.
Increase your value, become autonomous, design your own action plan: Comidor becomes YOUR product that you can adjust, expand, design, modify and apply according to YOUR client's needs. The power is in your hands and you always have full control of your business.
Here are some of the benefits of partnering with Comidor:
Take advantage of our Commission scheme! The more users, the higher your commission and discount!
All Comidor leads are distributed to our partners based on geographic location and partner expertise.
Create or develop new business profit centres by offering a wide range of services to your clients: reselling, customising, integrating, marketplace apps, training, renewal fees, cloud-to-server migrations and distributorship opportunities.
Undeniable value-added benefits, including highlighting your role as a 'trusted advisor' to your client and not just as a 'software retailer'. Comidor Low-Code and Automation Platform, with its superior functionality features and key product characteristics, is an invaluable addition to your portfolio. Add value to your clients and engage them in long-term relationships. Stand out from the competition and differentiate yourselves with an innovative business software solution that is designed to provide a 'holistic approach' to your client.

Become part of the Comidor community and share your expertise with other partners. Enjoy the benefits of the platform along with colleagues for free. Collaborate with an Account Manager that will help you get acquainted with the platform and the Comidor Business Model, and help you move forward with your projects. Get full technical support from our dedicated team and full training services from our committed professionals. Gain access to Sales and Marketing material that will help you market Comidor in your own territory.

Learn about our partnership program and become a Comidor Partner today! We'll be happy to welcome you aboard!