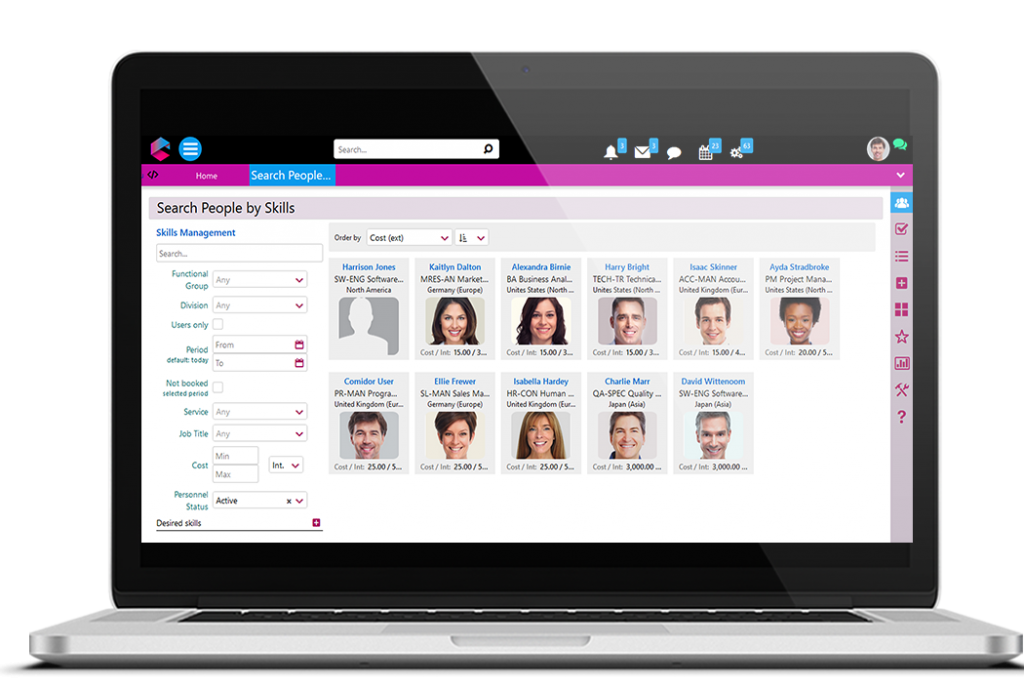 Managing people within an organization is a key element, usually encompassing core business processes with a direct impact on performance. Comidor PPM enables end-to-end Enterprise Project Management with complete Resource Capacity Planning capabilities.



Select the most suitable people for each task, based on their skills and the cost of the task.

Personnel listing with personal details, organizational job groups, reporting line, cost centres and specialties.
Employment/Working Assignments with length of service, contract start/finish times, relation to accounts and region code.
Absence & Entitlement menu with full history record, tracking and calculated sums.
Book a demo now and see for yourself how important Personnel information is displayed based on the role of each user!
Search for specific personnel, based on name, title and other advanced criteria.
Select job title from your list, as well as cost range (min/max).
define the certifications needed & languages spoken with the fully customizable soft/hard skills list.
Make a request for personnel booking, engaging the required personnel directly to the project's working packages.
People Management Dashboards
Comidor PPM provides users with a smart and practical dashboard, enabling them to control work, absences and job postings as well as providing a rich on-demand source of information at the people & project management level. Below is a detailed chart with the working days of selected personnel, based on Capacity, total scheduled, chargeable/non chargeable hours, overtime, effectiveness, etc.
Comidor PPM also provides the functionality to fully track the success and traffic of job postings, along with graphical & numerical representation of job applications and the cost of recruitment per month.