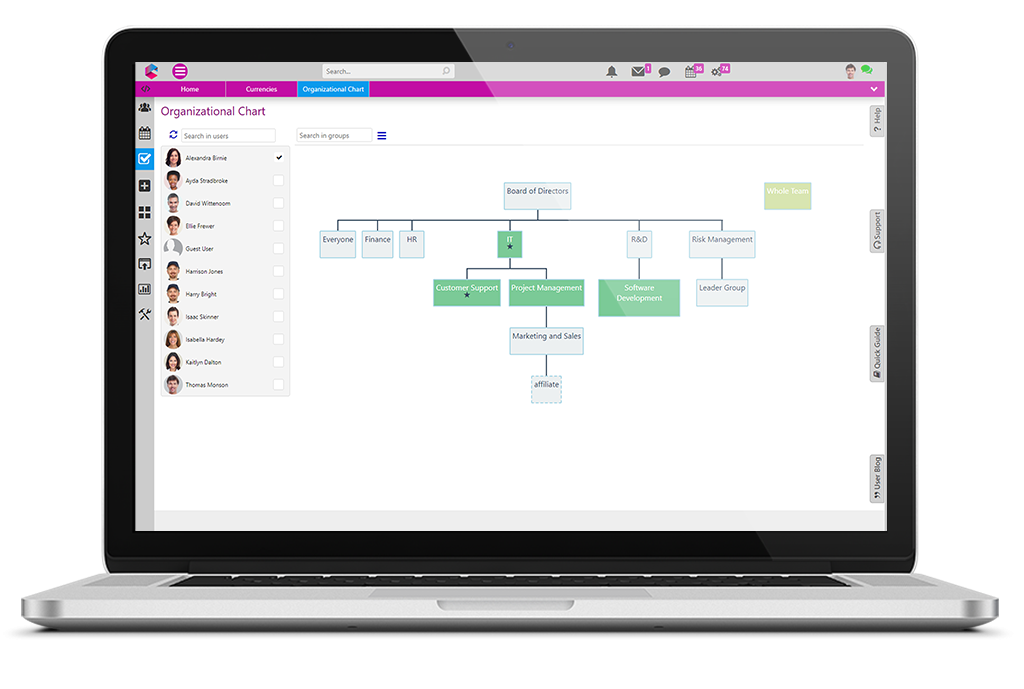 Organising and monitoring your company is the most crucial factor in increasing your company's performance. Comidor provides you all the necessary functions that would make your organisation more efficient and productive.



Organise your business setup
Set up your business and break it down into multiple divisions and offices you are enabled to create competitive market advantages
Allocate funds according to your company setup
Define Working Schedules, Public Holidays and absence entitlements for every region or for different time schedules (full time / part-time)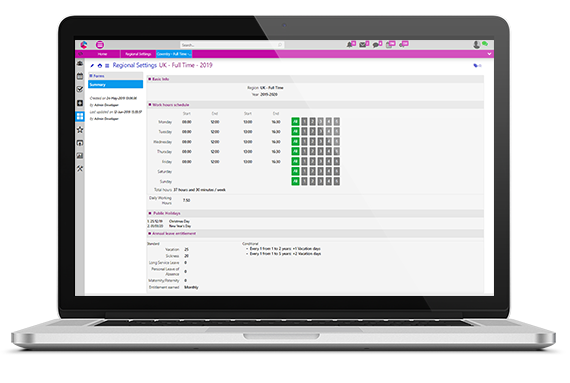 Switch over different currencies and languages
Calculate Incomes and Expenses in multiple currencies to soothe your international sales
Display Pricing consistently and avoid unexpected costs
Select your Language from our countless library
Allow divisions and groups that speak different languages to cooperate constructively
Coordinate your personnel based on their roles and rights
Create roles based on your company's activities
Define access rights to Packages and units based on each role
Allocate or hide modules and menus to specific users
Monitor employees' workload based on their role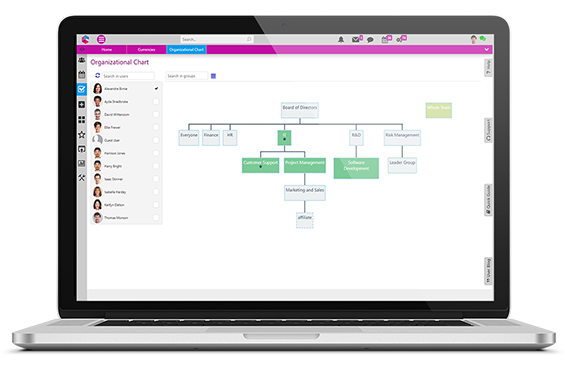 Depict your organisational structure and build competent teams
Make your structure of your company clear to any employee
Ensure that information flows correctly throughout the company
Design your Organizational structure and fulfill your goals
Enhance the collaboration of different departments among the organization
Distinguish easily the leaders and the members of a group and illustrate the relationships among the personnel
Make the promotion path clear to your employees
Organize and monitor the company's performance by each group
Boost your team's performance with user activities
Monitor and organize your tasks efficiently
Categorize activities based on specific roles
Keep track of your staff collaboration and workload
Have a clear Overview of the most engaging activities
Audit the time spent on each activity
Specify your Human resources needs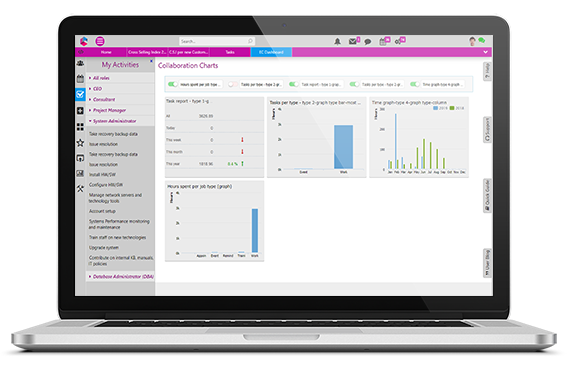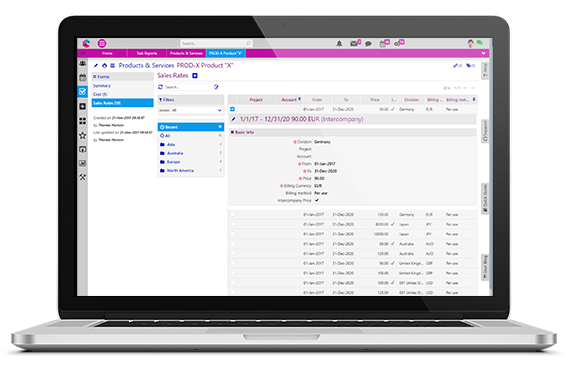 Transform your products' and services' features into success
Transform your Products' and Services' features into a success!
Keep information for your company's Products and Services in one place
Link your employees with the products or services
Define Costs and Sales Rates related to each product or service
Audit costs generated by products and services
Export data and create reports based on specific products and services
Monitor performance with powerful KPIs
Real-Time Performance Tracking
Connect easily KPIs with certain processes
Set Targets and monitor their outcomes
Get a clear visualization of your preferred measurement
Create customized reports by using advanced filtering options