The digital revolution has radically changed the way we think about and perform our jobs. Business process automation, along with outsourcing, have revolutionized the way we do business.
The days of trudging into the city for a 9-5 shift are slowly dwindling. And these changes in technology, combined with people's increased ability to use it to their advantage, allow people to work more flexibly and to make work adapt to their schedules.
But more and more people are ditching traditional jobs and heading out on their own, becoming freelancers and joining what is known as the "gig" economy. In fact, nearly 45 million Americans are said to be earning some or all of their income as a freelancer, according to a 2016 study released by the Freelancers Union and Upwork, one of the world's leading Freelancer platforms.
In this study, the main reasons people listed for choosing to work freelance were:
To be their own boss
To have flexibility
To work from the location of their choosing
To choose their own projects
Keep this in mind as you begin to assemble and manage your remote team. If you do anything to sacrifice these aspects of remote work, there is a good chance you will lose your employees to other companies.
"The freelance workforce is the fastest-growing component of the economy. Figuring out where it is going is the most pressing question of our digital age," said Louis Hyman, Associate Professor and Director of the Institute for Workplace Studies, Cornell University School of Industrial and Labor Relations.
All in all, the arrow is pointing up. And it is picking up steam. Check out the growth of the total percentage of adults who have at one time or another worked as a freelancer. It has been tremendous just in the past four years.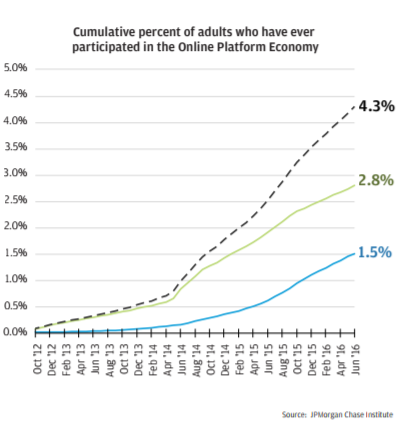 This trend has been worker-driven since the beginning. But companies are catching on. According to a Deloitte Human Capital study, 51 percent of global executives plan to increase the use of flexible workers in the near future.
Okay, so we understand the trend: you are probably already using flexible workers, and if you're not, there is a very good chance you will be soon. But whether or not you already have experience doing this, you will likely know that managing a team of flexible, remote workers is a different animal.
You won't be able to call people into your office to go over things, and you might not even be in the time zone. You'll need to adapt and do things a little differently. Let's take a look at what you need to do to succeed leading a remote team.
Set Clear Deadlines
This is important to do even when you aren't dealing with a remote team, but it is particularly crucial for dealing with freelancers.
You need to make it clear when things are due. With freelancers, you may assign something and then not hear from them for a few days. This is especially the case when dealing with people spread across different time zones.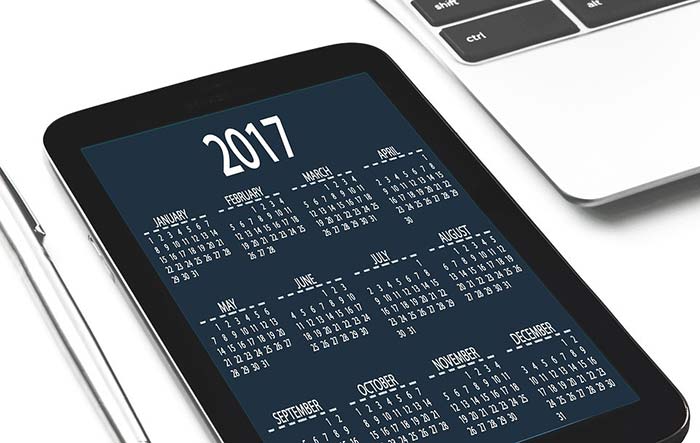 Consider using platforms such as Trello or  Milanote, as these allow you to assign tasks and set due dates. They will send email reminders to people to give them notice when an upcoming assignment is due in their time zone. You could also schedule things into someone's calendar, but since you may be dealing with freelancers who have multiple clients, this might cause confusion.
Give Clear Instructions and Don't Micromanage
One of the reasons people choose to become freelancers is because it allows them to set the schedule that they want. They get their assignments and their deadlines and then work on projects as they see fit. You need to be understanding of this.
If you give an assignment that's due in a week and then check in every day to see what's going on, you'll find yourself dealing with an annoyed freelancer. And if they are good at what they do, this will likely cause them to move on. Many have the attitude that they don't need to put up with annoying bosses/clients.
For projects where you do want daily communication or updates, specify this in the beginning. When dealing with remote workers, it is essential that you give as much information about the project upfront as possible.
This will require you to be clear about what you want. If you're unsure and want to work it through with your remote employee, make sure to let him or her know that, too. Try to minimize surprises, and once you set them off to get it done, let them come to you with questions. Only bug them when deadlines are missed or if there is a change in plans.
Be Understanding but Not Forgiving
In a perfect world, you would give an assignment and a deadline to a remote worker or freelancer, they would disappear for a few day, and then they would reappear with the work finished. You may need to make some minor adjustments, but that would be it. On to the next project.
But we don't live in a perfect world.
People will miss deadlines, or they will not perform the task the way you expected. This is okay. Once or twice, and only if the work is good. You're paying these people to do good work, and if they do not, you do not need to keep paying them.
To be a freelancer you need discipline and a strong work ethic. Some people just don't have this. If your needs are not being met, do not hesitate to cut someone loose.
Nowadays, some companies operate a bit differently. They try to build a team through the digital world. In this case, you might be more forgiving, offering to coach people to help them improve their work, especially when you see potential. But this dynamic is rare. You decide how many chances you want to give someone, but they need to know you expect the best and won't tolerate anything less.
Communicate Often
When managing a remote team, you won't have the luxury of running down the hall to ask a question or clarify something. But you need to find ways to stay in touch so that this can happen.
Productivity suites, such as Slack are great for this. It separates communication from private sources, such as email, and it creates a space where you as a team can work.
Consider asking remote workers to simply check in and say what they are working on. Asking them to do this, instead of doing it yourself, will reduce the sense of micromanagement, but it will also help you keep tabs on people and make sure they are getting the work done.
Encourage remote workers to ask questions when they arise. It is better for a project to be slightly delayed but correct than on-time and wrong.
Outline Processes
Every business does things just a little bit different. When dealing with remote workers, you will be working with people who may be engaging with several different companies at the same time.
To prevent wasted effort, it might be a good idea to spend some time to specify your processes. Create a shared document and give it to new employees for them to follow. This way they will have something to reference before they submit work and you will have to spend less time tracking them down for changes.
Using a remote team can open up new possibilities for your business. It will allow you to engage people from all over the world who can each add something new and useful to your business. It will be a challenge in the beginning, but if you put the points we've discussed into action, you'll be able to manage your remote team effectively and take full advantage of its potential.
About the Author: Jock is the founder of Digital Exits, an online brokerage that specializes in the buying/selling and appraisal of online businesses. His career began in digital marketing before he opened his own consulting firm. Now he focuses on helping others find success with their business.